Posted by Craft All Day's Minion on 9th Oct 2017
Today, we are launching and adding a new kit/bundle to our collections ready and waiting for you to customise them!

Using Dovecraft products and some altered art and mixed media, you can make absolutely stunning images! Of course, your imagination is the main ingredient here!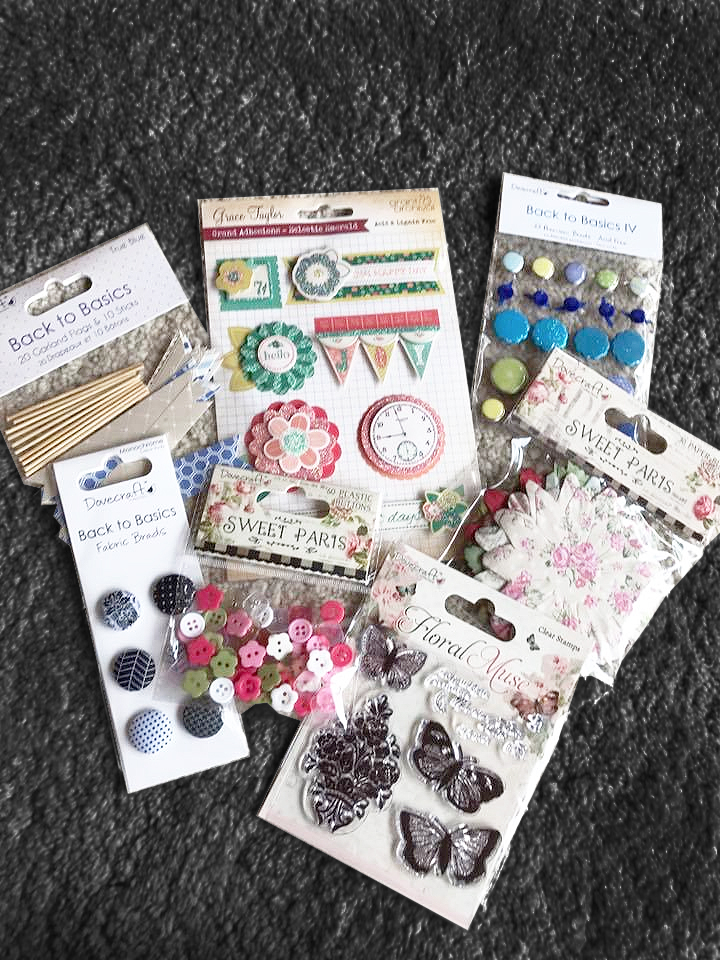 As you can see from the image above, the contents are very varied and will allow you to create very unique projects knowing that no one else will have the same style, as the possibilities are quite literally endless with this goodie bag!
The value of the bag is just over £15 and we are selling then at £7.99, just over half price! We are expecting these to be sold and moved on very soon, so if you're interested, please let us know!
As always, we love seeing the work that you create with our products, so if you would like to see your projects featured on our channels, then feel free to get in touch with sarah@craftallday.co.uk, via our Facebook page, via our Twitter page, or via our Instagram page.
Thanks!