Posted by Craft All Day's Minion on 31st Oct 2017
So we know the finale is looming upon us, but that doesn't mean the cookery fun is done!
We have a fantastic item for you to enjoy, a beautifully made cupcake stand that you can use to frame and display your beautiful creations!
This can be used time and time again, and you'll never run out of great looks for your makes!
Also, knowing it's from Sizzix means you know you're getting high quality goods!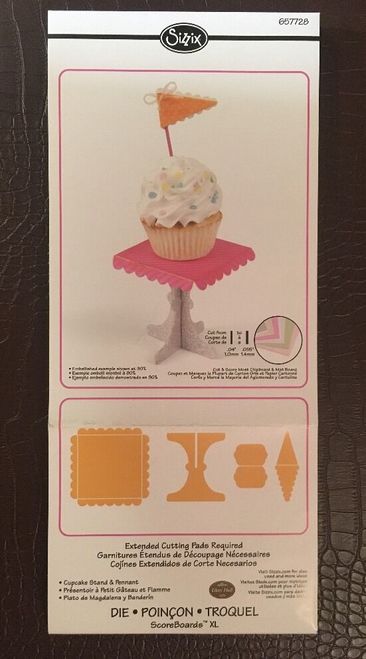 So you can see, this is a beautiful put together kit that you can use time and time again, and decorate over and over again if you wish!
As always, we love seeing the work that you create with our products, so if you would like to see your projects featured on our channels, then feel free to get in touch with sarah@craftallday.co.uk, via our Facebook page, via our Twitter page, or via our Instagram page.
Thanks!